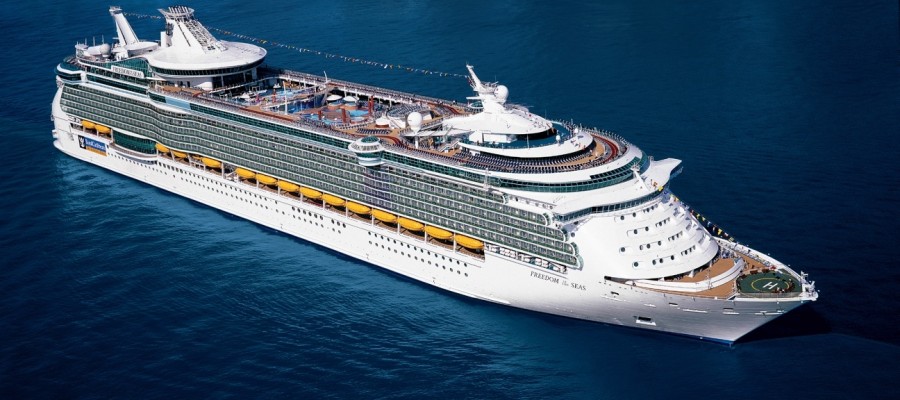 Travel
---
---
  HAWAII  ALOHA IRISH & POLKA GATHERING
MAY 29- JUNE 8, 2014
Round trip from Honolulo Aboard NCL Pride of America 9 Day Hawaii experience to: *Honolulo, Oahu *Kahului, Maui *Hilo, Hawaii *Kona, Hawaii *Nawiliwili, Kauai Round trip air transportation from Newark to Honolulo (JFK $31.50 extra) Air is also available from your gateway city. Two nights at the Marriott Waikiki Beach Hotel in Honolulo Seven night cruise aboard NCL Pride of America ( Norwegian Cruise Line) All taxes: Port Tax, Government Tax & Hawaii Get Tax Prices starting at $2899 Includes Airfare, All  Taxes & Fees! BOOK NOW $125 PER CABIN ON BOARD CREDIT                                                                                                                              TRAVEL PROFESSIONALS 1-800-724-9511 travelpro@warwick.net          *       www.trav-pro.com
*********************************
CANADIAN IRISH PARTY CRUISE
SEPTEMBER 20-27, 2014
BOOK EARLY FOR BEST CABIN SELECTIONS!!  SEPTEMBER 20-27, 2014   Round trip from New York Aboard NCL Gem (Norwegian Cruise Line) Join The Party As We Sail to: Halifax  *Saint John  *Bar Harbour  *Boston  *Newport RESERVE NOW… SPACE IS LIMITED TO 180 PEOPLE Admission to performances are exclusive to those booking through Travel Professionals Prices start at  $559  plus $403.04 Port & Gov't taxes
TRAVEL PROFESSIONALS 1-800-724-9511 travelpro@warwick.net          *       www.trav-pro.com
***********************************
MUSICAL TOUR OF IRELAND
 October 6th to 16th, 2014
Andy Cooney's Musical Tour to Ireland
10 day/9 nights
 Monday, October 6th – Depart JFK on Aer Lingus flight 108 for Dublin @ 9:15pm. Dinner served shortly after take-off,
followed by in-flight entertainment
Tuesday, October 7th - PANORAMIC TOUR OF DUBLIN & CAVAN
Arrive Dublin, Ireland 9AM . After clearing Irish Customs, you'll be met by your driver/guide and escorted to our awaiting motor
coach. Leaving Dublin, we'll stop for a full Irish breakfast at the Alexander Hotel followed by a panoramic tour of Dublin City. Continue
north through the Boyne Valley region and arrive at our hotel. Enjoy some free to explore or enjoy the leisure center, pool or spa
before dinner.
CAVAN CRYSTAL HOTEL (B,D)
Wednesday, October 8th - HILL OF TARA & MELLIFONT ABBEY
This morning we travel southeast into County Meath to visit the Hill of Tara, seat of the High Kings of Ireland, which was at the height
of its power in the early centuries after Christ. It is also the site of a passage-tomb dating from the late Stone Age. All that remains
today are huge circles of earthworks which are impressive by their size and age. Visit Mellifont Abbey, founded in 1142, making it
the earliest Cistercian monastery in Ireland. Today you may see the foundations of the first church and the later remains of a later
octagonal lavabo with elegant Romanesque arches. Continue northwest to our hotel, enjoy some free time before meeting the group
for dinner in the hotel. Music by Andy Cooney and some of the great local musicians and entertainers… Music starts at 8:30!
CAVAN CRYSTAL HOTEL (B,D)
Thursday, October 9th - STROKESTOWN HOUSE & GALWAY CITY
Leaving Cavan this morning we travel west to Strokestown to visit the Strokestown Park
House which dates from the 17th century. This fine mansion shows the lifestyle of the affluent
owners and also the conditions of the servants and farmers of the area, particularly
during the Famine era of the 1840s when many Irish emigrated to the United States. The
Museum of the Famine shows a large collection of documents relating to conditions
during that dreadful time. Continue on to Galway and explore the city before dinner at our
hotel. Music by Andy Cooney and some of the great local musicians and entertainers…
Music starts at 8:30!
RADISSON HOTEL GALWAY (B,D)
Friday October 10th - CONNEMARA & "QUIET MAN" TOUR
Drive west along the shores of Galway Bay and stop in the village of Spiddal, where Gaelic is still spoken. View the Aran Islands
across the bay before turning inland through Connemara, an unspoiled area with vast stretches of bogland and heatherclad
hills. Travel via Maam Cross and along the delightful Leenane Valley. Visit Cong where "The Quiet Man" was filmed in
1952 with John Wayne and Maureen O'Hara and take a short walking tour to see places associated with the movie. Finish
your walk at the Quiet Man Heritage Cottage, filled with memorabilia of the movie. Return to Galway via Headford and browse
around the city center before dinner at our hotel
RADISSON HOTEL GALWAY CITY (B,D)
Saturday, October 11th – CLIFFS OF MOHER & KILLARNEY
Drive around Galway Bay and through the Burren Country, a unique region of limestone
hills renowned for its flora and prehistoric stone monuments. Stop to view the majestic
Cliffs of Moher, a rocky wall that rises nearly 700 feet above the foaming Atlantic Ocean.
Cross the Shannon Estuary by Car ferry into County Kerry and continue on to Killarney.
Check in to our hotel and explore Killarney before dinner at our hotel
KILLARNEY PLAZA HOTEL KILLARNEY (B,D)
Sunday, October 12th – THE RING OF KERRY
After breakfast we will take you on a scenic tour around the Ring of Kerry. Visit the Skellig Experience Centre where you can
experience many aspects of those offshore Skellig islands while remaining on the dry land, in a custom built, stone clad, grass
roofed, prize winning building located right on the waterfront. Return to Killarney. Dinner at our hotel tonight. Music by Andy
Cooney and some of the great local musicians and entertainers… Music starts at 8:30!
KILLARNEY PLAZA HOTEL KILLARNEY (B,D)
Monday, October 13th – BLARNEY WOOLLEN MILLS & KINSALE
Leaving Killarney drive into the rich farming country of Cork. Visit the Blarney Woollen
Mills, which has an excellent range of Irish products of all types. You will also have time
to browse around the village, charmingly set around a large village green. Continue
onto Kinsale, the town traces its origins back to 1177 when the Anglo-Normans founded
a town in a small walled area close to the water. It grew as a port town during the 18th
century and today the harbor is favored by yacht owners. The town has steep, narrow
streets with many fine Georgian houses. Today it is renowned as "the gourmet capital" of
Ireland as there are so many award-winning restaurants and pubs. After you settle into
your room you may like to rest or explore some of the town before meeting the group for
dinner in our hotel.
ACTON'S HOTEL KINSALE (B,D)
Tuesday, October 14th – JAMESON DISTILLERY & KILKENNY
Depart Kinsale this morning and drive northeast to visit the Old Midleton Distillery. Walk through
the old buildings and see the largest pot still in the world while your guide explains how whiskey
is made. At the end of your tour, enjoy a sampling of the finished product. Continue on to visit
Kilkenny Castle, home of the Butlers, Earls and Dukes of Ormonde. The castle was first built in
1192 and added to over the centuries. Restored to 1830's splendor, it houses wonderful paintings
and furniture. After you settle into your room you may like to rest or explore some of the city
before meeting the group for dinner in our hotel.
KILKENNY RIVER COURT HOTEL (B,D)
Wednesday, October 15th – CAHIR CASTLE
Depart Kilkenny this morning driving south west to visit Cahir Castle, stronghold of the
powerful Butler family. The castle is located on an island site with buildings dating from
the 13th – 19th centuries. Much of the defensive walls, keep and tower are original and
great hall is furnished as it would have looked when first built. Then travel north and return
to Kilkenny through Thurles and Urlingford to Kilkenny. Dinner at our hotel tonight.
Music by Andy Cooney and some of the great local musicians and entertainers… Music
starts at 8:30!
KILKENNY RIVER COURT HOTEL (B,D)
Thursday, October 16th - RETURN TO THE UNITED STATES
All too soon, our tour to Ireland has come to an end. Transfer to Dublin Airport @ 9:30am for the Aer Lingus flight 109 departing
at 3:30pm for JFK. We'll have plenty of time to check in, clear security and may do some last minute duty-free shopping. Then
clear U.S. Immigration and Customs before boarding our flight and fly west across the Atlantic Ocean back to the US.
                            $2999.99 Includes Airfare!! Aboard Aer Lingus        
                    Single Supplement  $659 ( limit to 4)
                                           For further information and reservations on this exciting trip, please call…
                                           CADDIE TOURS-1-866-387-6759 — niall@caddietoursonline.com
*****************************************
Andy Cooney's Cruise of Irish Stars 2015
January 18-25th, 2015
Join
ANDY COONEY
and His Band with special guests
RONAN TYNAN
,
NOEL V. GINNITY, MIKE DENVER 
 and many more Irish bands and artists, aboard the elegant  
ROYAL CARIBBEAN'S
, "
FREEDOM OF THE SEAS", 
Round Trip from Port Canaveral FL.   For further information, visit the
Cruise of Irish Stars
website.View the
2015 Flyer
…Now Booking…Starting at
$949.00
per person, double occupancy, plus taxes and fees, and airfare. 
GOOD CABINS STILL AVAILABLE
,
CALL TODAY.
Deposit is 100% refundable by October 1, 2014.
Ports of Call: 
Labadee, Falmouth, Jamaica,
 George Town, Grand Cayman, Cozumel, Mexico
Entertainment lineup includes Andy Cooney and His Band, Ronan Tynan, Noel V. Ginnity,  Mike Denver, Patrick Feeney, The Screaming Orphans, Paddy Noonan, Dee Reilly, Kathy & Andreas Durkin, Tom Comerford, Stephen's Green, The Willie Lynch Band, Declan Aungier, The Cape May Ceili Band, Bugs Moran,, Daily Mass celebrated with Fr. Frank Pizzarelli, and  Cruise Hostess Attracta Lyndon
Call for more information!
For Information or Reservations Contact Travel Professionals at 1-800-724-9511 Email Website 
Admission to performances are exclusive to those booking through Travel Professionals
******************************************************************************************************************************************************************************